5 of the Best Tours in Santorini for an Authentic & Unique Experience
1. Learn the secrets of Santorini's cuisine from a local chef with a Santorini cooking class
What can you take away from Santorini that lasts longer than a souvenir? Greek cooking skills! After sampling local wine at two wineries, learn from a local chef what makes a Greek Santorini salad truly authentic and how to perfectly prepare Greek signature dishes at your next dinner party.
With a small cooking class size, you can ask the questions you've always wondered and get personalized advice on how to master Santorini's local cuisine.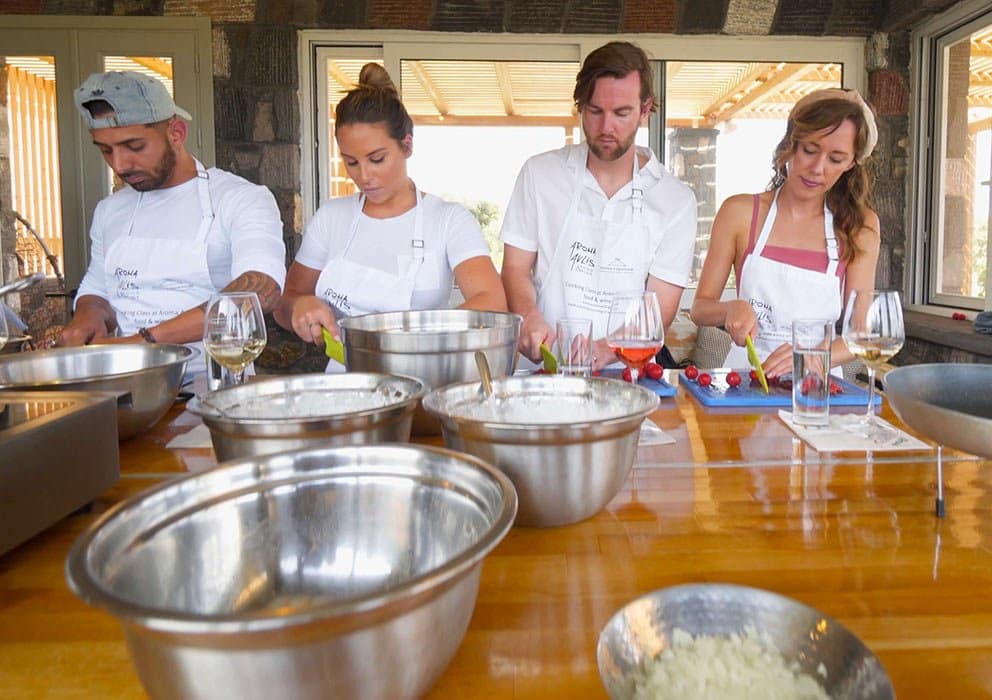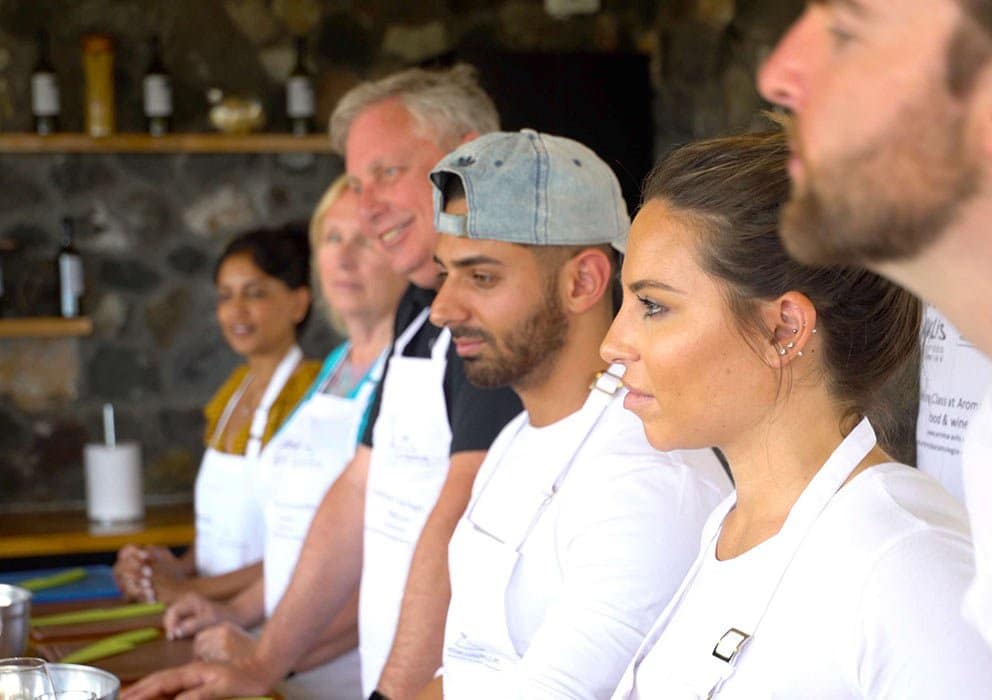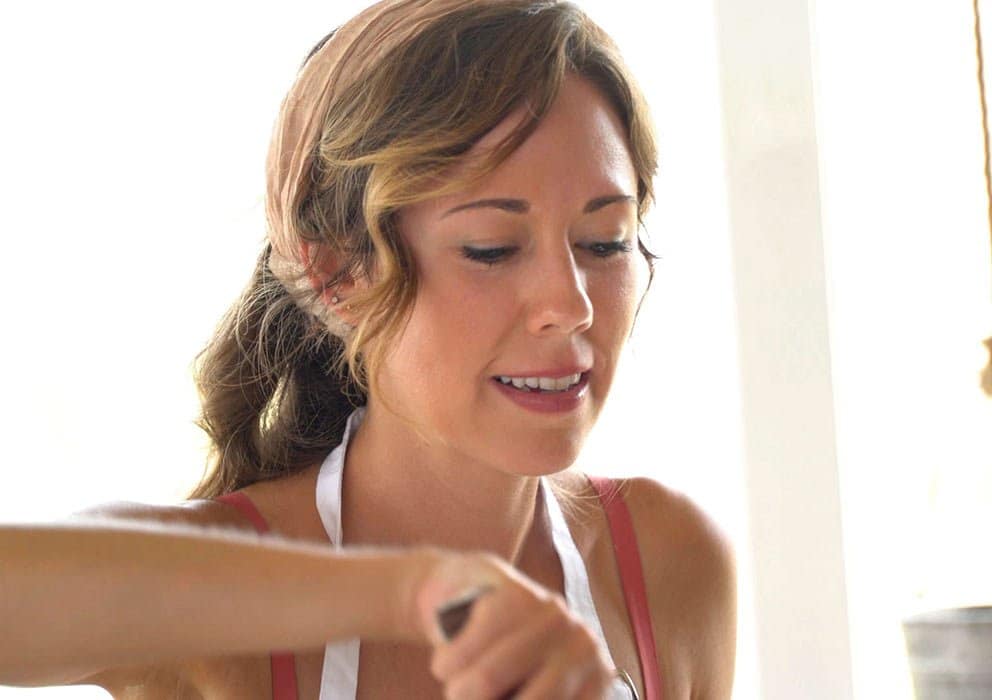 2. Cruise around the volcano and the beaches on a Santorini catamaran tour
A catamaran yacht is your gateway to some of the best gems in Santorini that aren't accessible by foot or car. With a professional skipper and crew on board, it's even more hassle-free.
Hop aboard your Santorini catamaran tour and cruise to the isolated volcanic islands for a swimming opportunity in its sulfurous warm springs. Sail towards the Red Beach of Santorini to take in its fiery geological formations. On the way there, explore the depths below your boat with a spot of snorkeling in the crystal-clear sapphire waters.
Santorini tip: For a true bucket list experience, swim over the volcanic crater and enjoy the healing power from the natural warm springs.
To enjoy your catamaran tour at Santorini's most special time of day, why not book it at sunset? The image of the vibrant sunset colors reflecting off the calm sea will be one of the fondest memories you take home.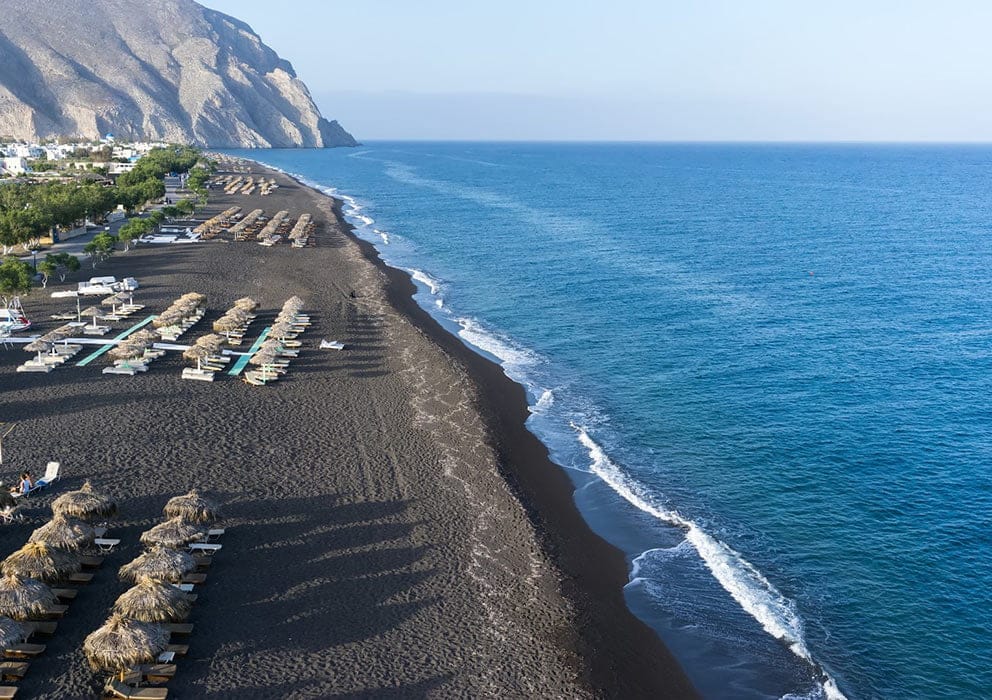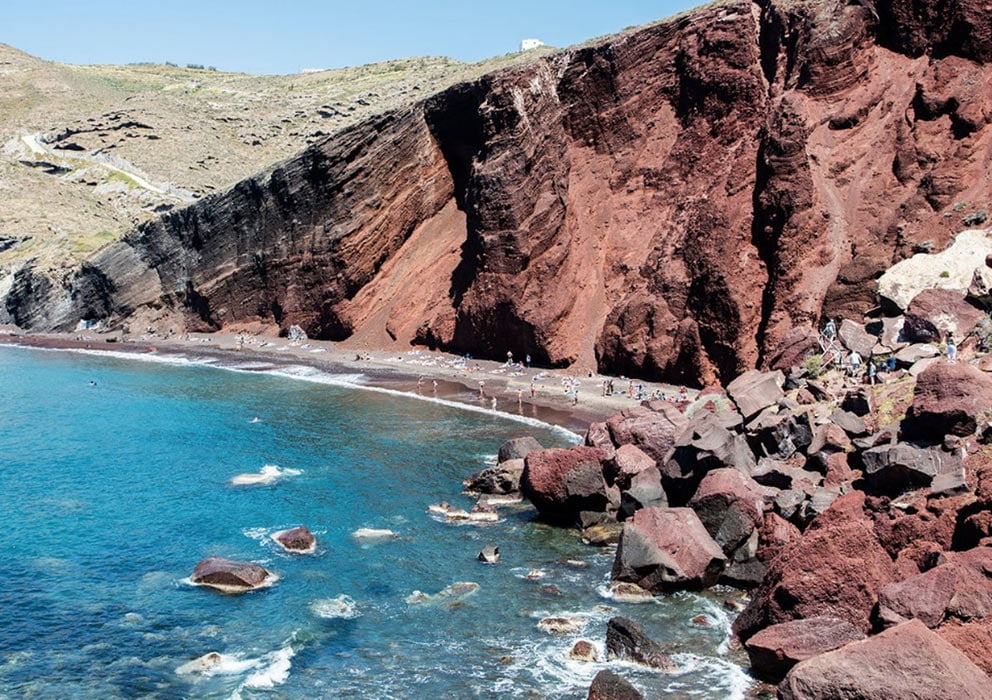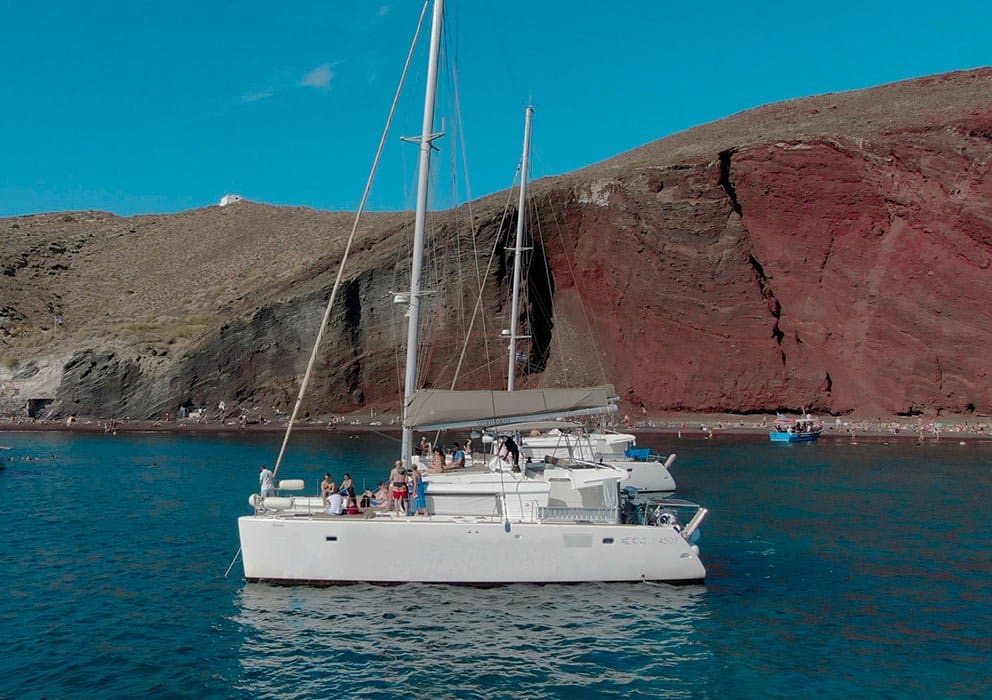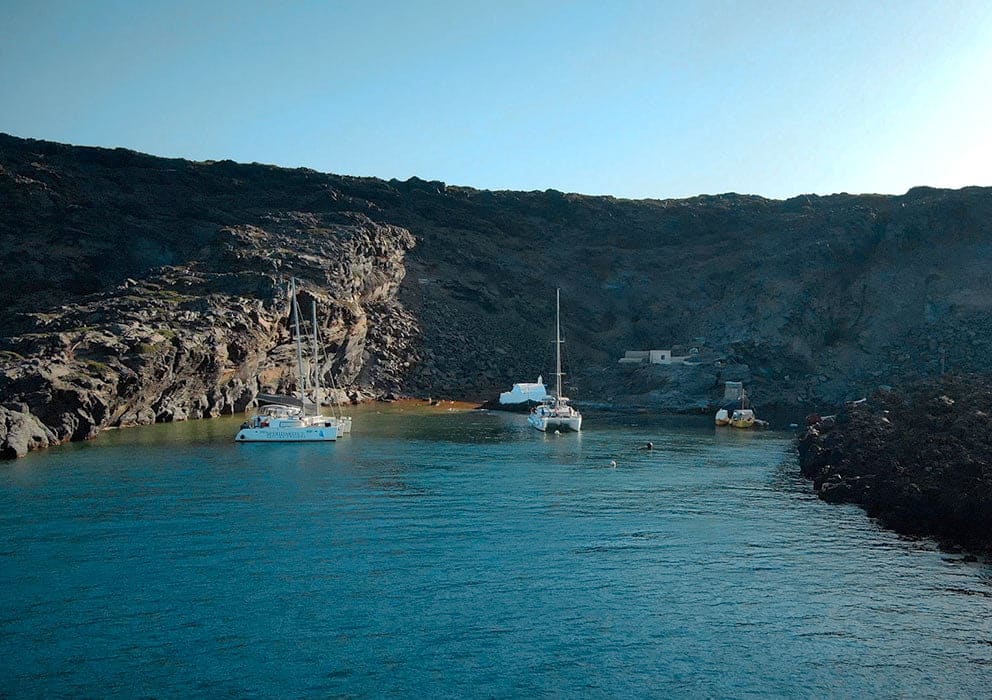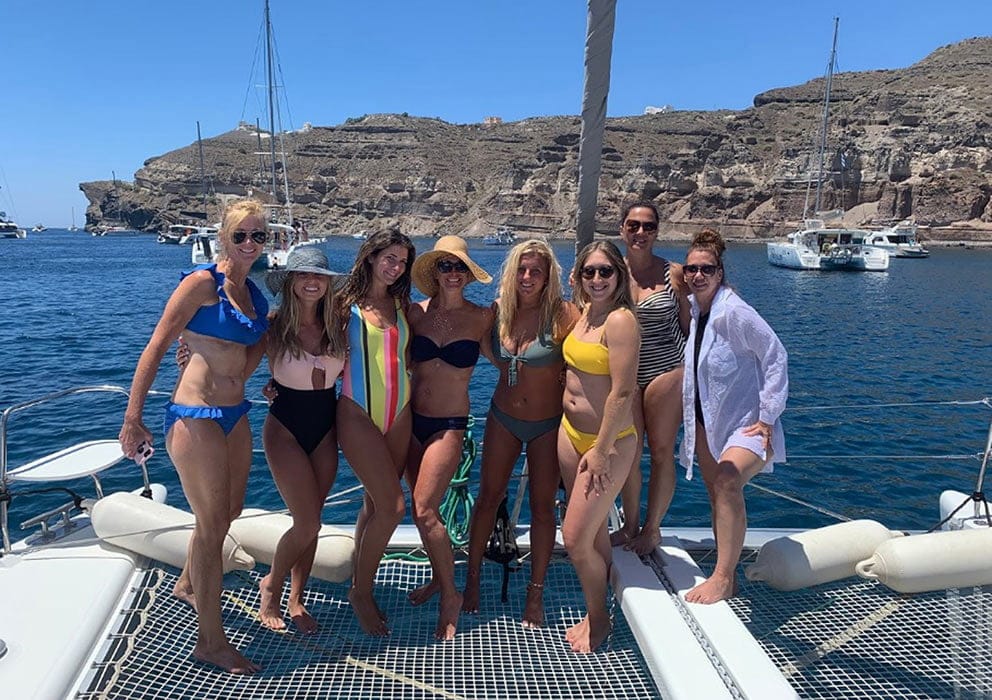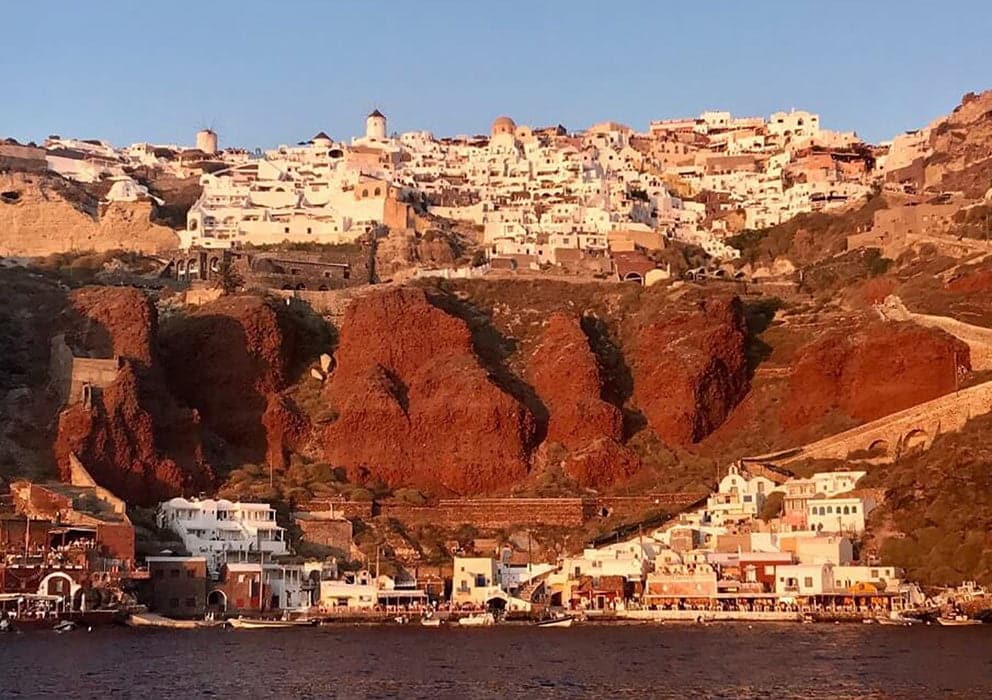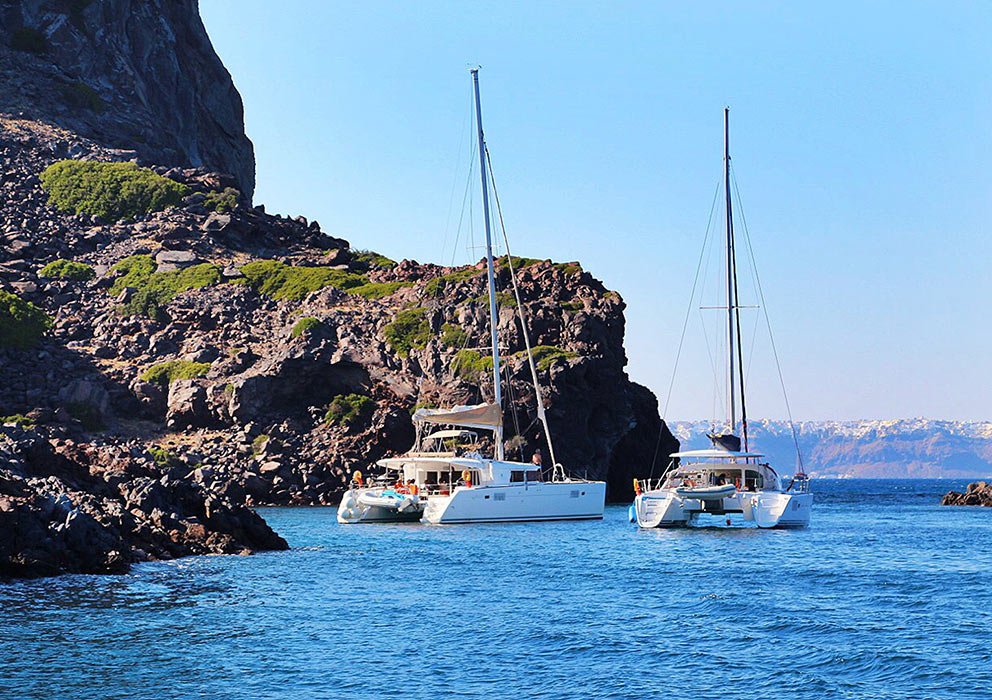 3. Sample the local types of wine with a Santorini wine tour
If you enjoy learning and sampling new types of wine served alongside local snacks, a Santorini wine tour will take your appreciation to the next level. Take time to leisurely explore three of the local wineries, explore their cellars, and sample up to 12 different glasses of volcanic wines produced by the local types of grape cultivated only in Santorini.
Planning tip: For a perfect end to a day, upgrade to an evening wine tour for incredible sunset views at the hilltop Santo Wines or Venetsanos Winery. With great wine, delicious local tapas, and a sublime sunset, you'll indulge in a spectacular combination of aromas, tastes, and views.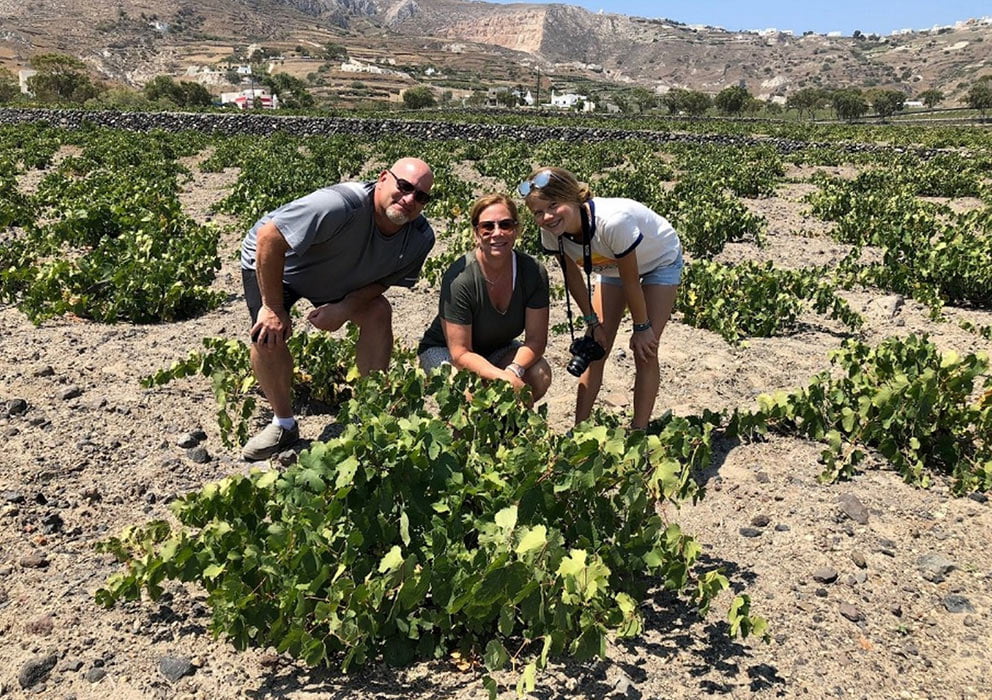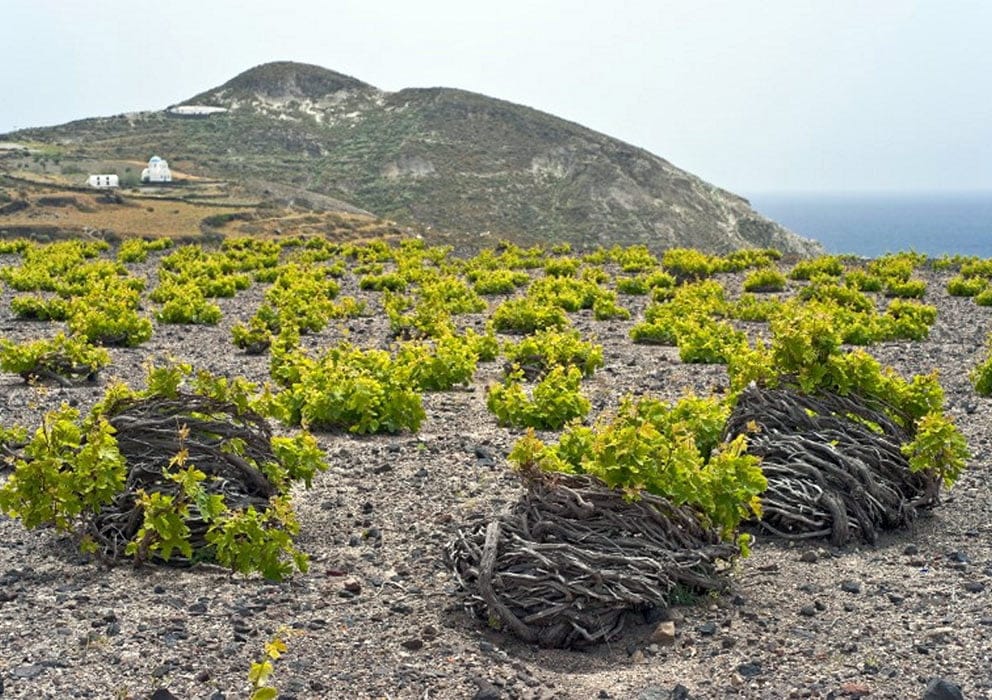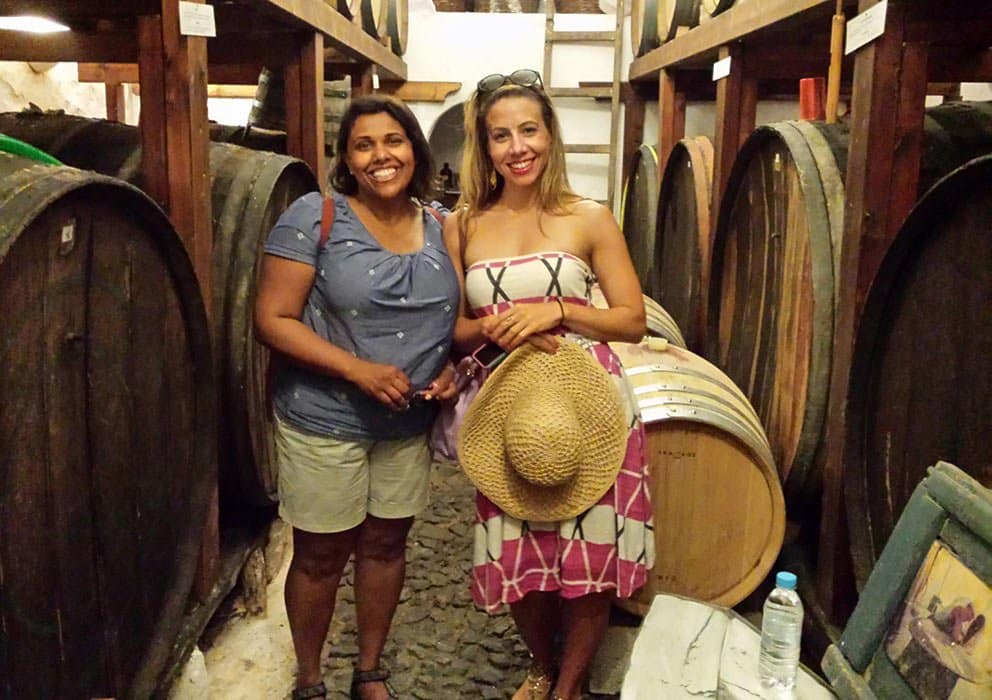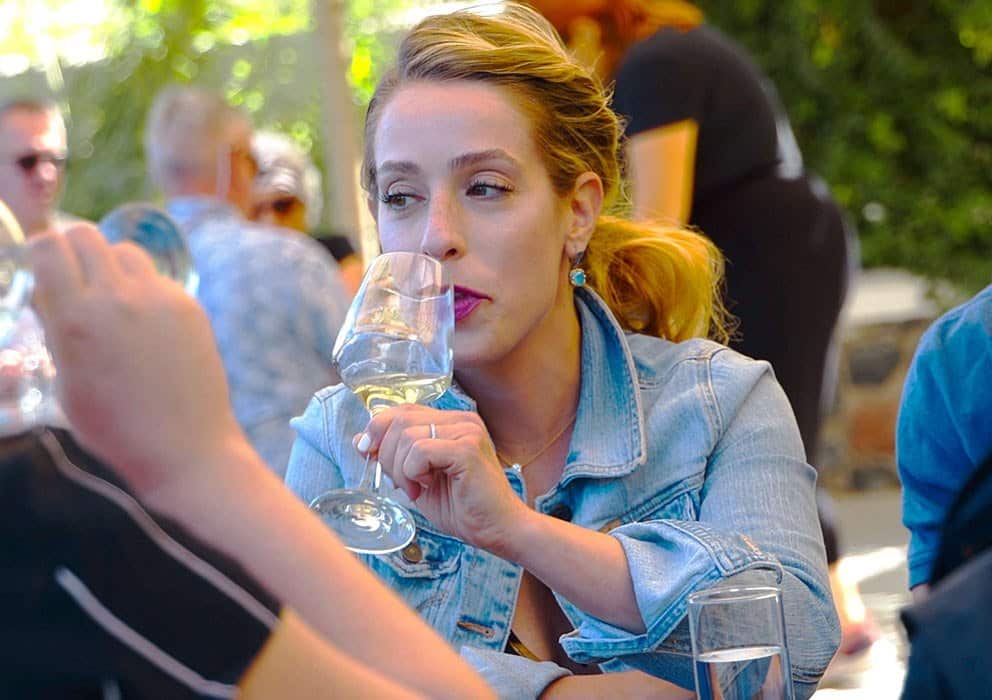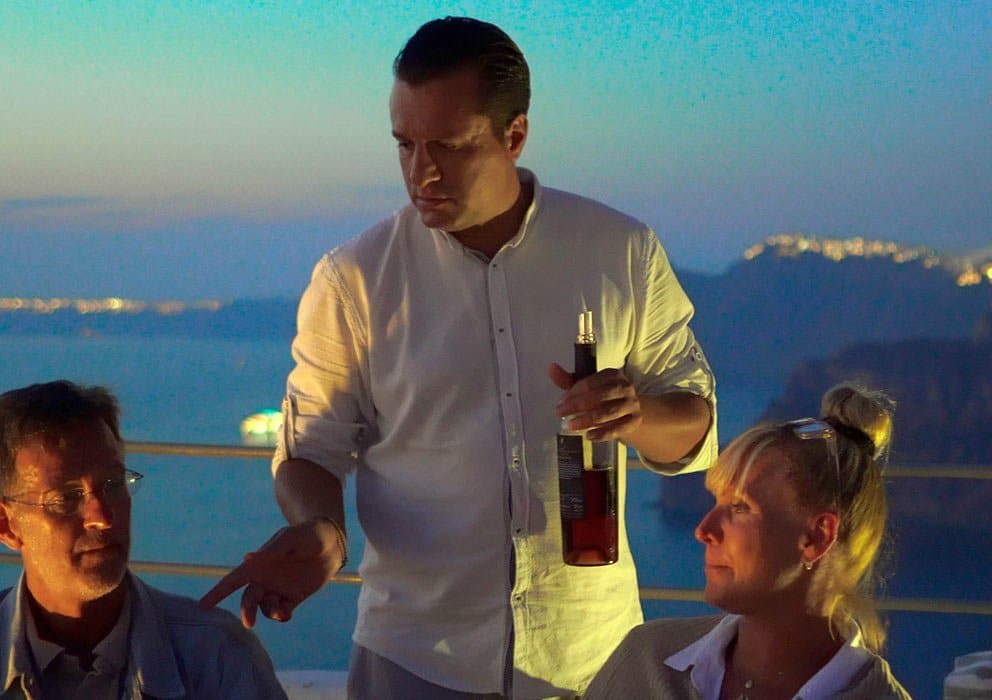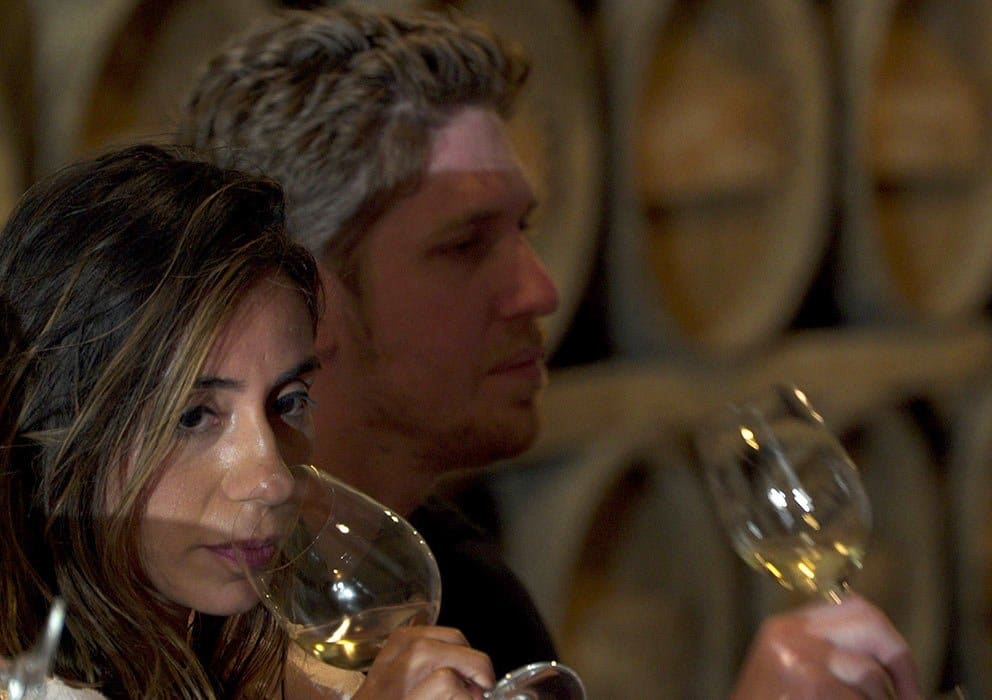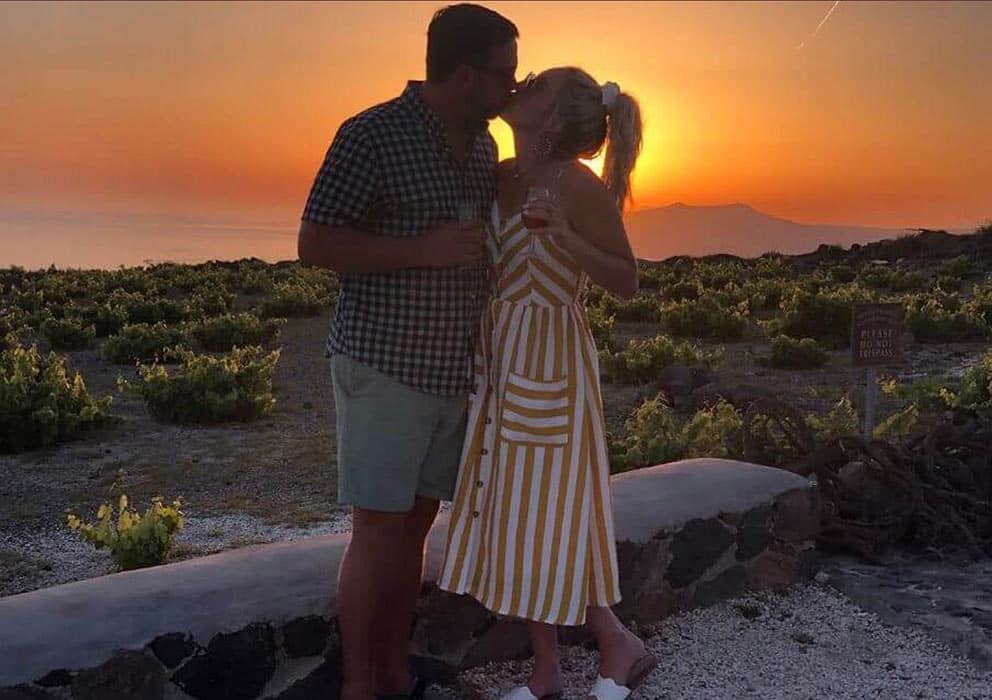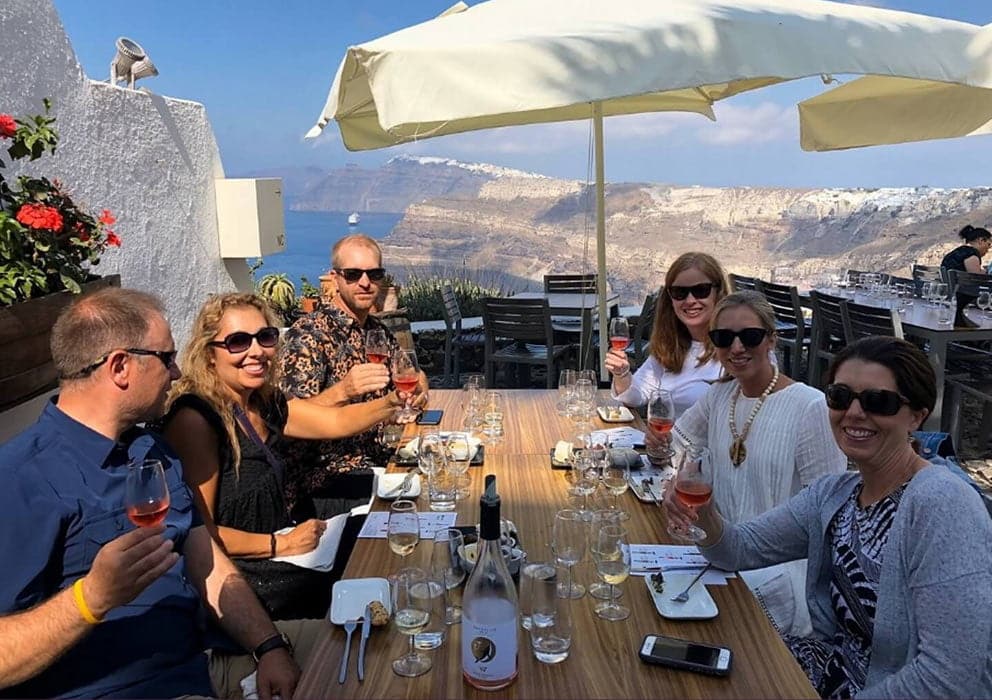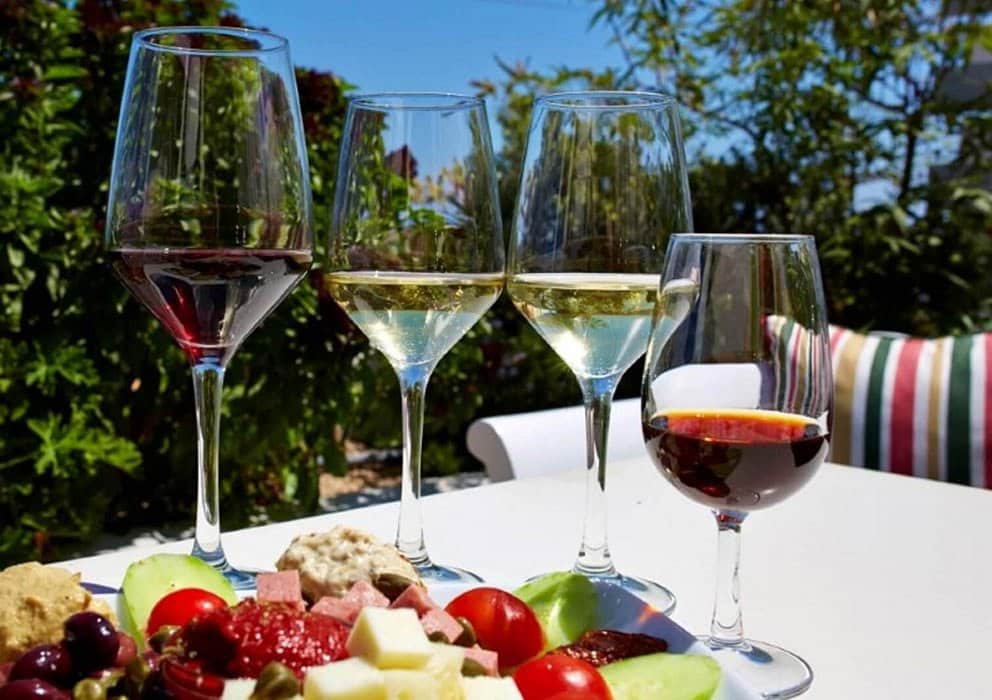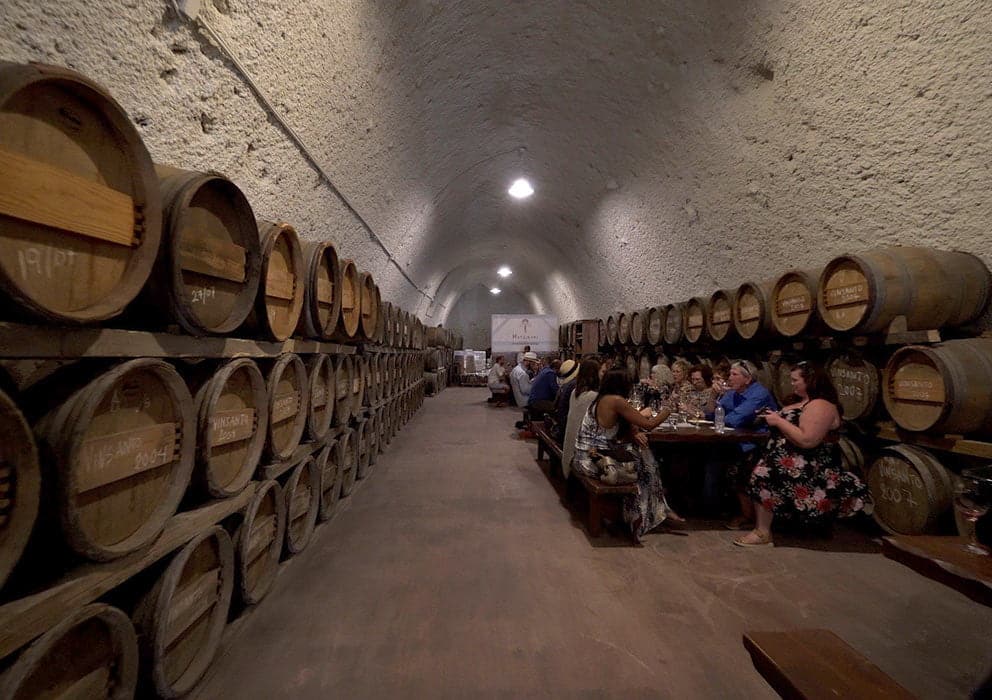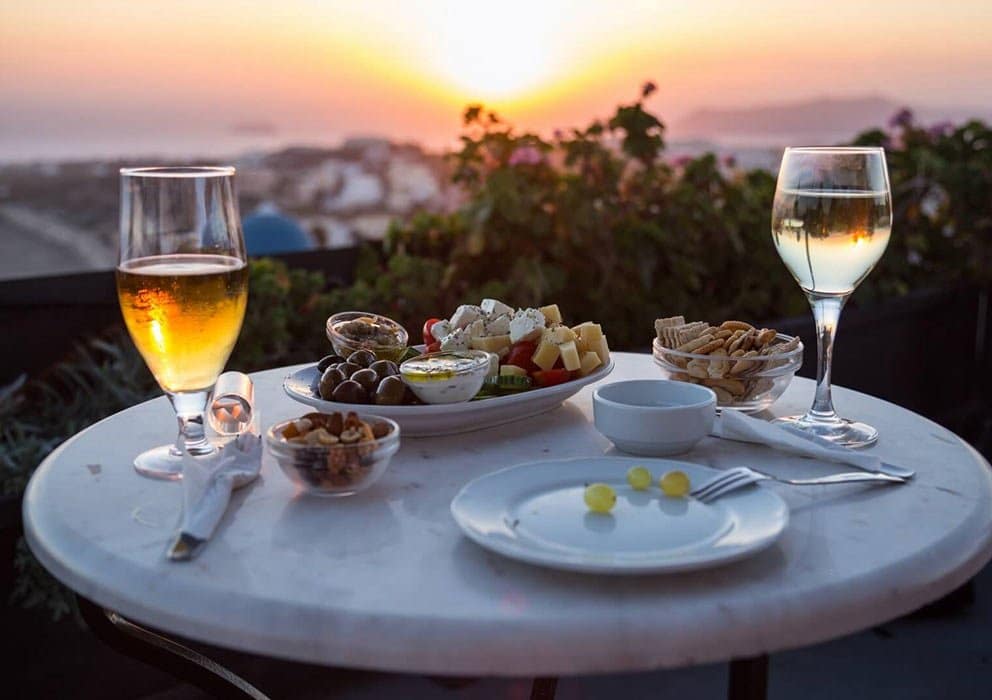 A tour of Santorini shows you the island's most beautiful hidden gems and secret corners. By seeing it with a local guide, you gain a perspective you might miss on your own. There are so many Santorini tours you can choose from, but for a one-off experience, what could be more memorable than a helicopter tour?
Seeing Santorini by helicopter is more accessible than you might think, and it's one of the most memorable honeymoon, birthday, or celebration gifts you could plan in Santorini. Let your pilot point out the key sights as you take in a panorama you can't get on the ground.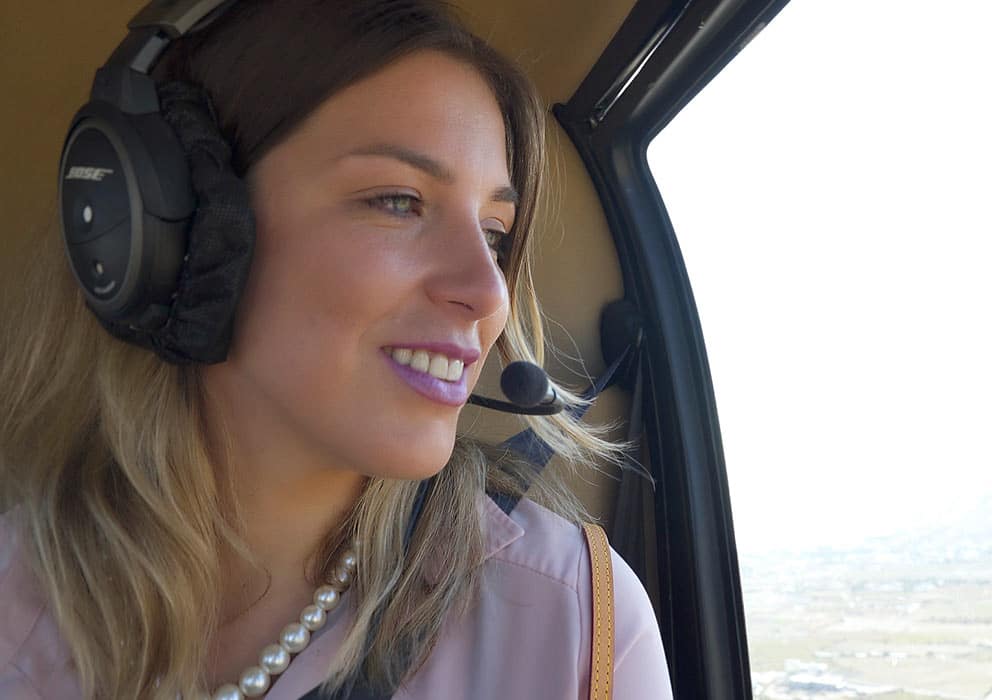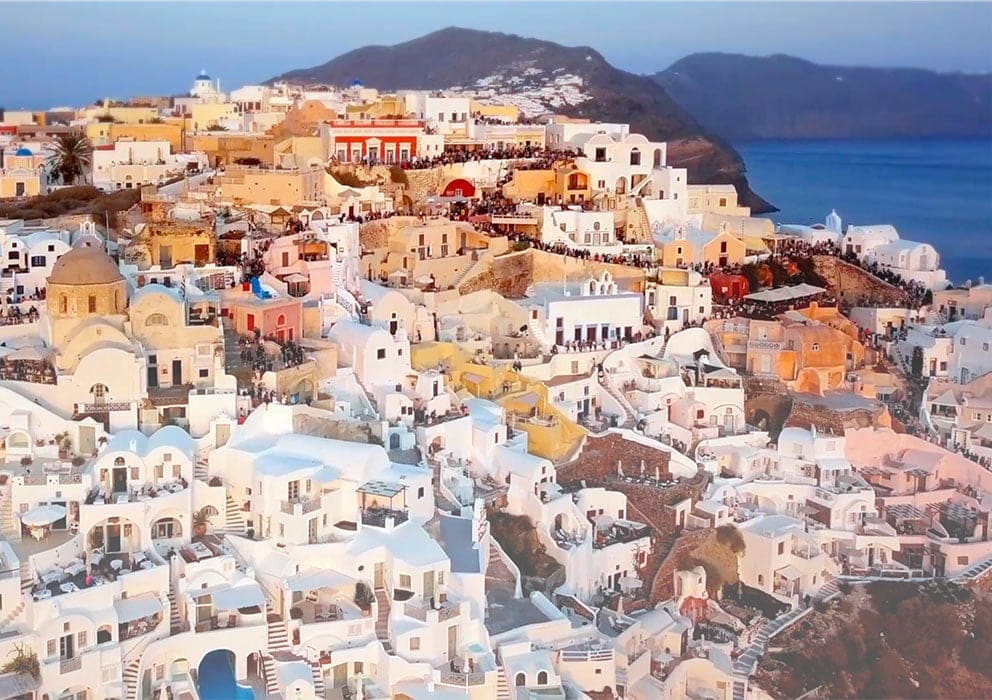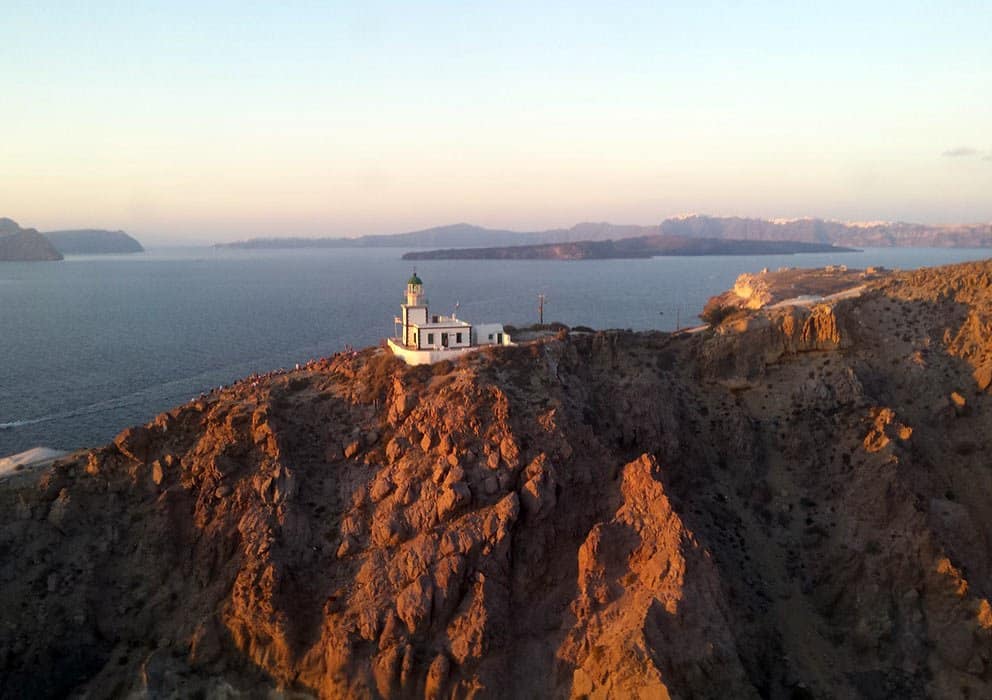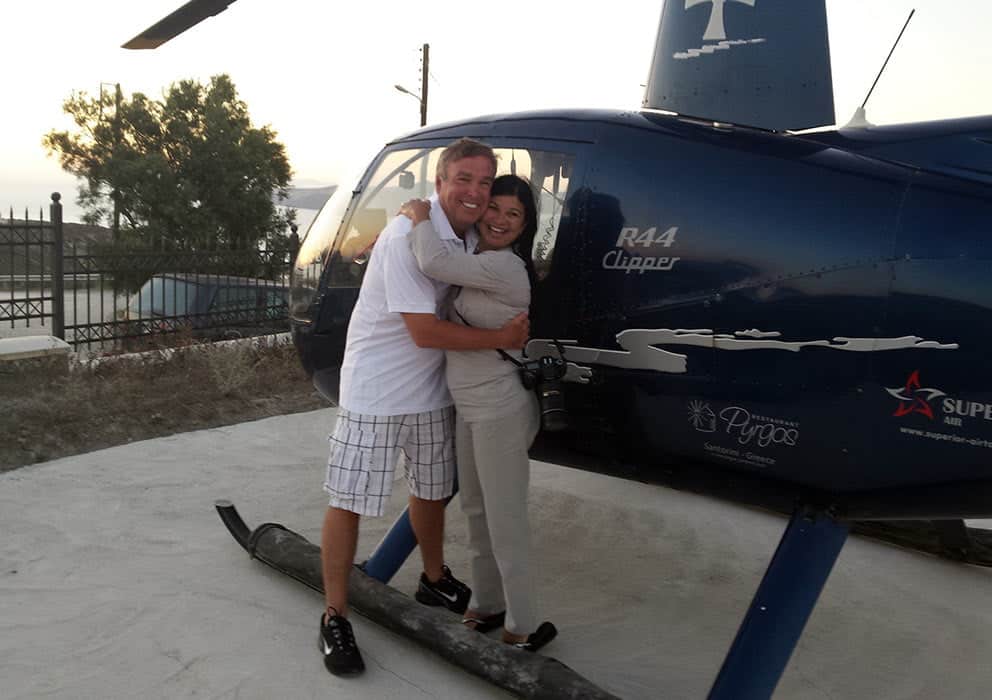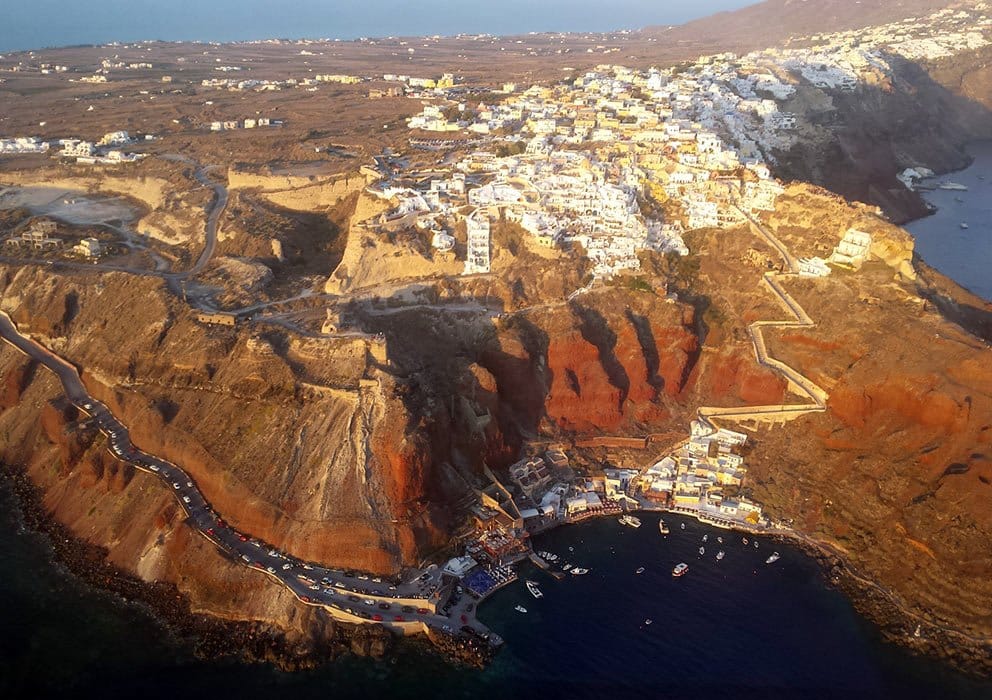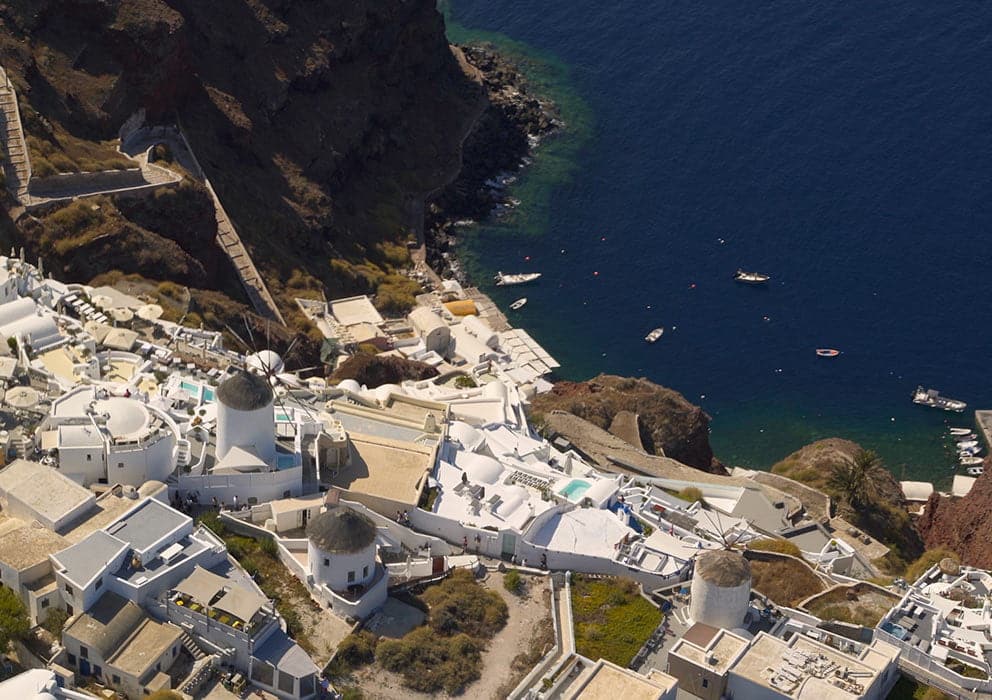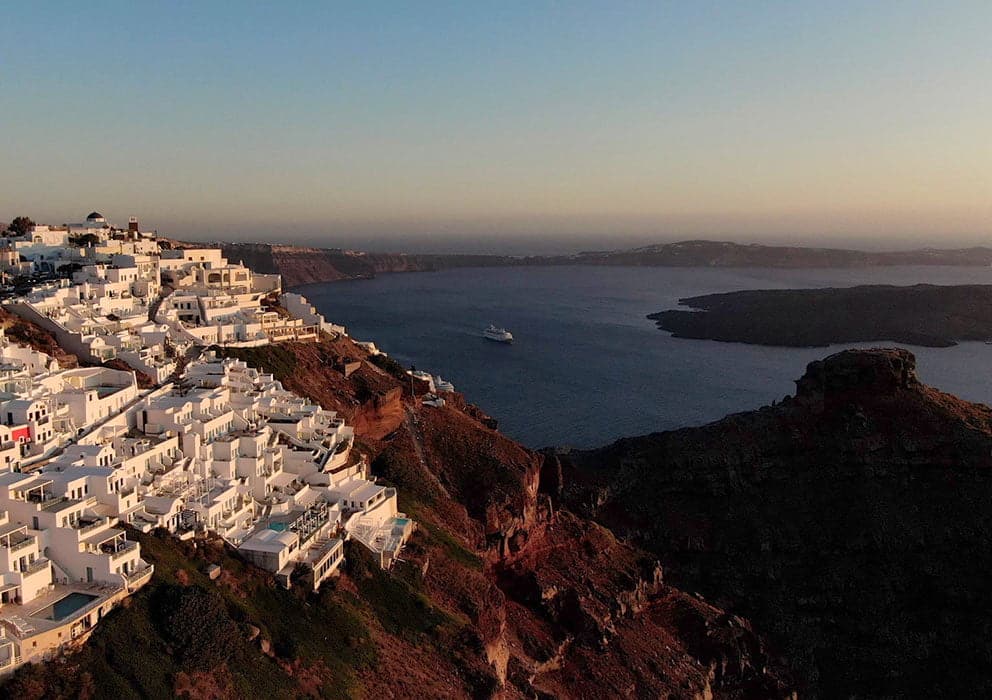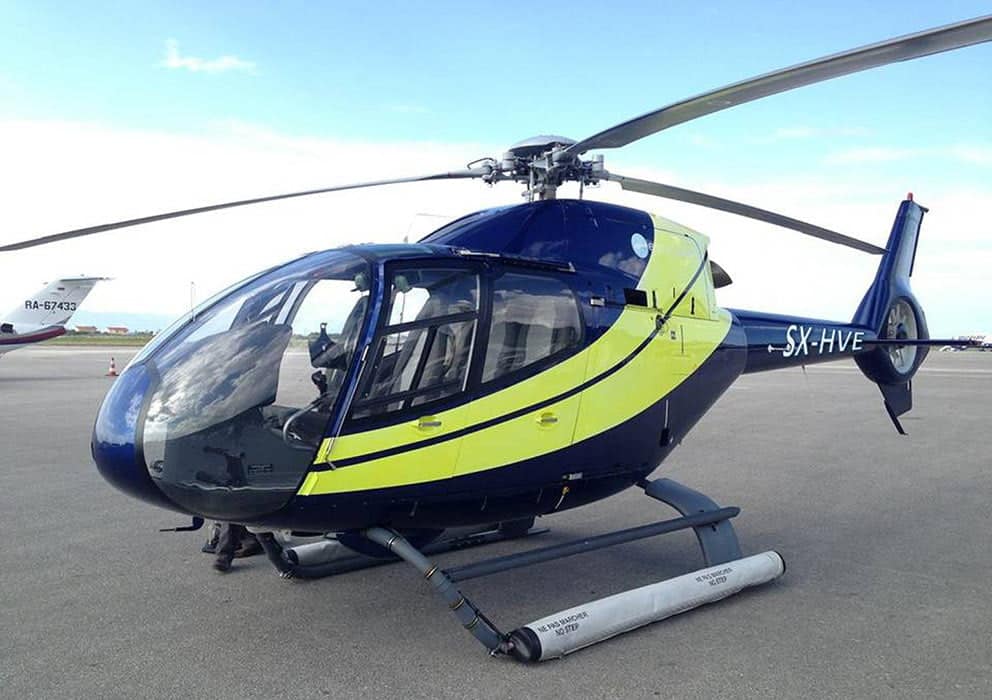 5. Hire a personal driver-guide and see the island at your own pace on a Santorini private tour
The best way to explore the island's hidden gems is with a private custom tour of Santorini.
With our private tour of Santorini, you will explore Santorini with a personal chauffeur guide and you will have the opportunity to customize your own itinerary, explore as you wish, and see the highlights of the island, from stunning natural wonders to idyllic towns.
Go back in time to the Minoan ruins at Akrotiri, one of the most important prehistoric settlements of the Aegean.
You also can't miss Oia, pronounced Ia, the most famous of all villages of Santorini. It's known for its quiet life, fantastic sunsets, and those picture-perfect whitewashed buildings.
For the perfect way to end your Santorini island tour, kick off your shoes and lounge on a black sand beach for some pure relaxation. Or, ask your driver-guide to show you one more secret treasure of Santorini off the beaten track.
Whether you're spending a couple of vacation days in Santorini or traveling on a cruise ship or flying in from Athens, there are so many experiences to make your visit memorable. If you'd like more personalized advice on the best Santorini tours for you, we'd be happy to help.